Over Thanksgiving, in between jonesing for a down-low cigarette and cursing my mother's weak-ass wifi connection,
I got a message on Facebook. It was a mea culpa – a seemingly sincere overture from an ex-boyfriend of mine. Pushing me away, and letting me go, he said, was his biggest mistake. He's thought a lot about me since we've been apart, and how I was (and I quote) the most giving, compassionate, loving woman he'd ever been with. And that he wouldn't blame me if I didn't respond, because he'd acted like a bastard who never deserved a second thought. But that he really did love me, for what it's worth, and he doesn't want to be on non-speaking terms anymore. He'd like to be back in my life again.
I don't know about y'all, but I've dreamt about shit like this. Probably because it doesn't happen, at least for me. Doesn't everyone want this at least once in their life, to have someone pop back up, and get all The Notebook and shit on your ass, and say, "I was emotionally immature. You were great. I regret letting you go."
Because I? Will forever be the girl who hugged the wall at every school dance in 1989 while the boys I loved vertically dry-humped to Martika's Toy Soldiers with the thin girls (WHO TOTALLY DIDN'T EVEN HAVE TITS, Y'ALL)…the girls with the perfect bangs and cute tiny butts popped perfectly into their Z-Cavaruccis. (One of the popular girls told me that if so-and-so really liked you, he'd tap out the drum beat of a song with his fingers on your back. So-and-so never did this with me.)
I mean, c'mon. I'm never the girl who gets the guy. No one comes back to me. I'm the one they get with right before the find someone else. Or get married. I have never been the girl anyone pined for. I'm always the one they get over.
Until now, apparently.
And while I won't hold my breath ever waiting for it, this confession and daring reach-out wasn't from Steven.
It was from Parker.
I'll let that settle with you long-time readers for a minute.
For you newbs, Parker (and my breakup with him) was the impetus for this blog. Yes, when I was in the throes of guzzling the sweet nectar and raging against anything I could think of (concrete pylons, shitty drivers, empty paper towel rolls, people I loved),
my passive-aggressive act of revenge was to start this blog about what a shithead he was. It eventually evolved into what it is now: 5 years of reasons that I am forever alone, apparently.
When I got his message on Facebook, I hardly recognized his avi. And the name he used to contact me was different – because I had blocked him on FB as soon as I joined back in 2008. I had to do a double take. And my guts almost bounced right out of my ass.
Now before you all start chiming in, BITCH BE CAREFUL!, let me say that from what I can tell, he's actually sincere. Perhaps fatherhood, and going through a divorce, changed him. He just sounds different. Like he had some come to Jesus, or reckoning. Who am I to judge?
The truth is, if he'd contacted me a year ago – or even 6 months ago – there's a real good chance I would have gone crazier than a group of middle-aged women spotting Norman Reedus at ComicCon (trust me on that one).
I mean, I was a mess, and my reaction probably would have corresponded accordingly. I was damn near incapable of handling any surprising situation with grace or aplomb.
Plus, since my split with Steven, I've been drinking as much of that Zen kool-aid (non-alcoholic, natch) as possible, because  the only way I can deal with life is to get all Yoda and shit. I found myself what-iffing about shit 30 years down the road the other day and I had to just Shut. It. Down. That kind of thinking doesn't serve me; it gets me into trouble.
So as is evidenced by God's ever-exquisite timing, I was able to receive this news and not go DEFCON 3 over it. And you know what else?
I forgive him.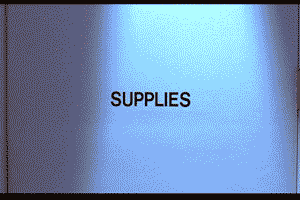 I've even tried to hide most of the nasty posts I wrote about him because it just doesn't serve me anymore. (And because, let's be honest, my funnier shit came after that.) I told Parker – and I meant it – that he unknowingly gave me a peace with his apology that I didn't even know I needed. Because believe me, I may be going through the Steps and trying not be a white-knuckle dry drunk
but it wouldn't have occurred to me to try to come to emotional grips with anything having to do with him. I was willing to just let sleeping dogs lie.
And yet, in the space of a single, heartfelt FB message, I was able to really & truly let go of some unhealthy horseshit that I'd been harboring for 5 long years. By putting his ass on the line, he helped me let go of something that I might otherwise not have.
As for now, we're communicating. A bit of back and forth, to see where we've been over the past few years. All I can do is shake my head and laugh a little, because goddamn life's surprising.